Skip to Content
Our Vision Statement
Encourage and lead change, go where there is no path, and leave a trail for others to follow.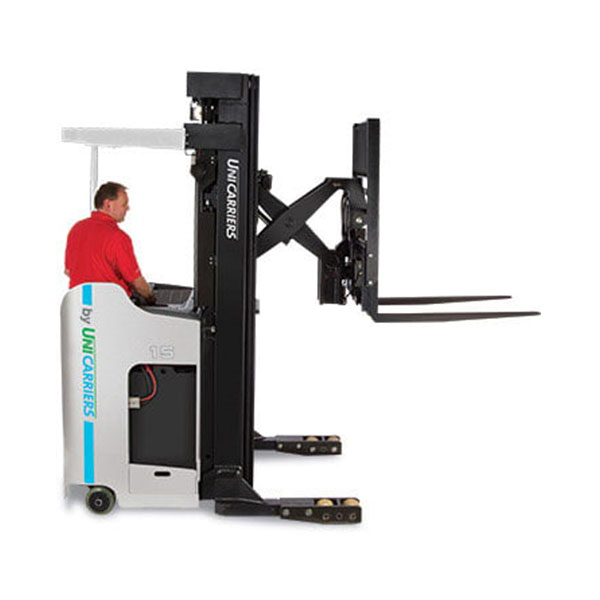 All-Lift Ltd. – Toronto's Material Handling Experts Since 1976
We thank you in advance for taking the time to understand our company and how we can become an asset to yours. All-Lift Ltd. has been in business at 320 Clarence St. in Brampton, uninterrupted since 1976. Since then we have grown to meet the needs of more than 2500 customers across Ontario and worldwide.
Why Choose All-Lift?
Although our customer testimonials speak for themselves, we'd like to point out some of the unique and comprehensive services and qualifications we offer:
Canada's largest dealer for UniCarriers (formerly Nissan) Forklifts
Over 30 road technicians and 8 in shop
Trained to perform Safety Inspections under the Ontario Government Health and Safety Guidelines
Involved with the M.O.L. in setting up new regulations that will govern the material handling industry for a safer working environment
Full Warehouse Design / Re-design layouts done on CAD free of charge
Environmentally focused with all recycling options being strictly adhered too
One of the largest rental fleets in the G.T.A. with Forklifts up to 40,000Lb capacity
Canada's largest Combilift dealer and #1 in North America in 2016
Operate out of a 40,000sq ft. building in Brampton, and 3,700 sq. ft. in Woodstock, and 2,500 sq. ft. in Ottawa, and our new Barrie branch, to quickly respond to your very important service requirements
All service and sales personnel have cellular communications, transponders, and territories to help serve you in a more timely and professional manner
Full supply of palletized, cantilever, pushback, drive-in, and other various types of racking
Large supporter of local hockey, baseball, and soccer teams
An excellent Preventive Maintenance Program (all service kept on record, open ended agreement)
Canada's largest distributor for Factory Cat floor scrubbers and sweepers, #5 in North America
Four service managers with combined years of service of over 90 years
Involved with the Ministry of Education in developing a program to encourage young people to learn more about forklifts
Available 24hrs/7 days a week
We Are Proud of Our Reputation and Service