Skip to Content
Reliable Equipment Rentals for Ontario Contractors
All-Lift is a reputable dealer of new forklifts, carriers, side loaders, pallet rackers, floor machines, and trucks. But we also rent our products to contractors and individuals who need equipment to finish their projects. Our equipment rentals provide Ontario businesses with a competitively-priced way to achieve their goals. You can trust us because of our status as the number-one forklift dealer in Canada in size and quality. We continuously service and maintain our rentals, ensuring they will not break down while you're using them.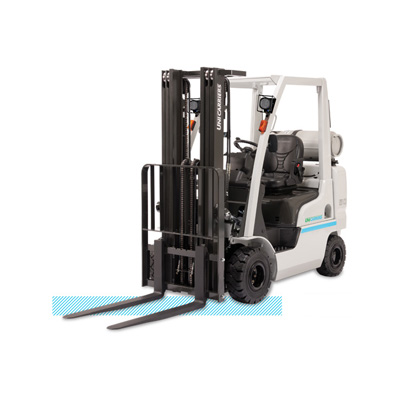 We Rent Equipment to Various Customers
In many cases, our customers prefer to rent forklifts as they need them. In some cases, their forklift broke down, and they need a rental to keep their operations running while repairing their equipment. We have even rented equipment to new businesses trying to save equipment costs in favor of hiring staff, securing a location, and building inventory. No matter your situation, we can direct you to a forklift, truck, or loader that will allow you to meet project timelines and customer demands.
What We Can Offer to Your Team
One of our strengths is our impressive inventory of heavy-duty equipment. Due to our experience, expertise, and ability to secure our customers' needs, we have grown from a small company to one of the most respected industrial and commercial equipment suppliers in the region. Our rentals come with quality and durability guarantees, and we never rent inferior forklifts, trucks, or loaders. Instead, we stick to trusted manufacturers.
We can rent the following equipment to residents, contractors, and business owners throughout the area:
Electric, Diesel, and Propane Forklifts
Narrow Aisle Electric Forklifts
Four-Directional Counterbalance Forklifts
Multi-Directional Trucks (C-Series Type) and Articulating Trucks
Autonomous Forklifts
Industrial Floor Machines
Commercial Floor Machines
Side Loaders
Straddle Carriers
Contact Us Today for High-Quality Equipment Rentals
We have spent our time in the industry striving to encourage and lead lasting change and explore the unbeaten path. Our team has succeeded at every twisting turn on the road and wants to help you to achieve everything we have on our journey, and our rentals are one way we help our customers. But we also sell and service new and existing models for our clients.
We Are Proud of Our Reputation and Service